Beginner's Guide to Getting Nosey
October 10, 2021 admin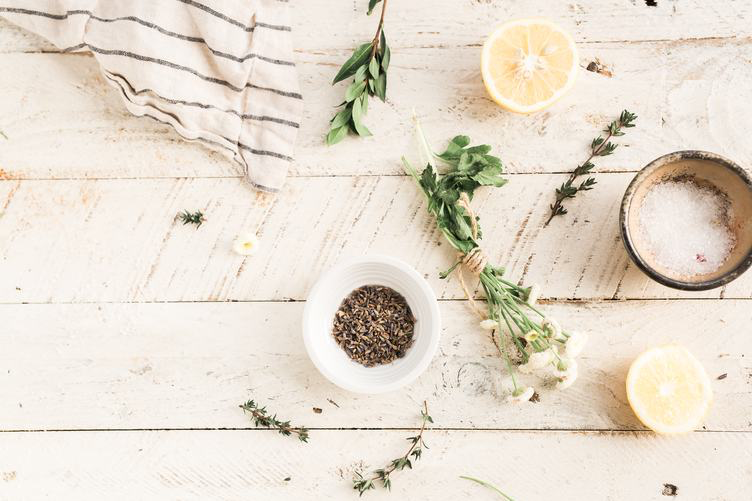 For most of you who love perfumes but are not sure where to begin, here's a beginner's guide to getting there.
I admired my aunt, who like all chefs could simply inhale the aromas on her platter and was bang on in identify spices in the dish. My fragrance journey too began from my kitchen shelf.
Smell The World Around You
Take baby steps by smelling aromatic things around you. Grab a jar full of cardamom, saffron, corriander from your kitchen cabinet and explore the aromas. The scent of spices is as complex as that of a perfume, and most of your favorite fragrances probably use a spice or two in their formulas.
Do observe that each time you smell something, how your brain will jog the memory of what you're actually smelling with an image.
Crush some peppers and smell the notes. Notice the strong aroma. Then sniff them again 10 minutes later to notice the aroma change its strength and nuances.
Now close your eyes and again deeply inhale, and try to mark the aroma in your memory. Try roasting the pepper and see how the aroma may change.
Take a bottle of Cinnamon, give it a whiff. Now you can try putting on a dash on your pulse point and see how your body chemistry impacts the smell over a course of an hour. Try identifying these notes in some well known fragrances now – 1 Million Paco Rabanne, Gucci Pour Homme II, Tom Ford Santal Blush, London Men Burberry.
Try fragrant flowers in garden, smell your leather jacket, smell the first rain, morning dew. Perfumes often have these earthy notes. Scents can immediately trigger your memories. Smell of rain still draws me back to my childhood days, water puddles, chai pakoras.
Next time when cooking, smell the freshly cut lemon and peppermint, fresh pulpy orange juice. It gives you that zing. Strong citrus smells perk me up. Studies suggest that peppermint can improve your vigour and lower fatigue. So next time lazing around in office, try peppermint diffuser.
At next celebration smell your champagne, Rum, Coke or raisin ice cream? Champagne's fizzy notes are often repeated in perfumes and rum is frequently used in many, many gourmand scents.
The only way your nose will get better at identifying scents is to keep smelling and memorizing basic ingredients.
Understanding some basic perfume families
Floral- Floral perfumes like rose, jasmine, lily, violet, lavender, orange blossom are by far the most popular romantic, feminine fragrances.
Oriental- These are heavy, sexy scents with spices such as pepper, cinnamon and cloves, blended with heavy bases such as heliotrope and sandalwood, and the fragrances themselves tend to last longer.
Woody- Woody scents are full of earthy notes like sandalwood, cedar and oud, as well as slightly greener elements like vetiver. These are also quite heavy fragrances.
Fresh- A fresh perfume covers citrus lemon and orange, green tea, bergamont or oceanic in nature. These are less lasting fragrances.
Floriental- Florientals blend headier floral notes such as orange blossom, garden and jasmine with spices or musk notes for something a little more adult.
Gourmand- Popular gourmand fragrance includes caramel, candyfloss, vanilla and coffee.
Hone Your Nose on Classics
Understanding classic fragrances, will help you understand modern perfumes. Though most of the classic perfumes also now are reformulated and are difficult to find. But you can try Estée Lauder, Lancôme, Chanel and Dior. Smell Estée Lauder Youth Dew, initially you will observe thick and heavy notes which will become much warmer and chocolatey. Dior's Eau Sauvage, is one of the best fresh citrus scents according to me. To smell the best jasmine you must try Jean Patau Joy.
Another reason you should smell classics is that many pricey niche perfumes are really nothing but dressed up classical notes.
Sharpen your skills
Put on more perfume than you would usually apply; a greater amount may enable you to detect more notes. Put perfume on different places on your arm, so you can see how the smell may develop on areas that aren't pulse points. Dryness can also impact how long a fragrance lasts on your skin, so perhaps it also influences which notes it brings out, too. As you're testing out your sample, jot down how the scent may change over time on your skin and any impressions that form in your mind. It is always a good idea to now compare your experiences and notes with the source from the brand.
Doing small exercises like the one above can be a great way not only to train your "nose," but also to learn about your perfume profile. Reading up on your favorite perfumes is useful for another reason: it will let you know if there are any notes that you're particularly drawn to.
Go begin your fragrance journey.
© 2021. Fragrance and Beyond.
You were not leaving your cart just like that, right?
Enter your details below to save your shopping cart for later. And, who knows, maybe we will even send you a sweet discount code :)