Make your Perfume Last Longer
October 12, 2021 admin
Excitedly asking my friend what she thought of the latest addition to my perfume collection, I moved my wrist near her nose to give her a whiff. Her answer shocked me, she said she didn't think I wore any! I realized that my perfume had faded. I went on a mission to solve this problem, and found out that I'd been doing it all wrong! With just a few simple tips and tricks, I learned how to get the most out of my fragrance.
If you too adore your fragrance, here's how to make your perfume last longer:
Store it right – Heat, light, and humidity can break down the perfume and degrade its quality. Instead, store them in cool, dry spots, preferably your cupboard. Always buy small bottles as half used perfumes spoil quickly.
When to apply – Spray your perfume right after taking a shower and before getting dressed. The moisture on your skin will help lock in the scent.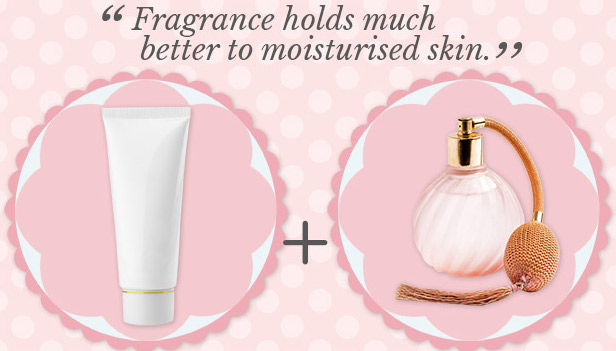 Create a primer – Apply a moisturizer before spraying a perfume to make it last longer. This holds the fragrance to your skin.
Spray strategically – Spray perfume on your pulse points including wrist, behind the ears, collarbone, inside elbows and belly button. I personally prefer back ankles and behind ears as it allows the fragrance to rises and spread easily. While the perfume on your skin might fade too fast in summers, try good old method of spraying it on clothes.
Bad habits die hard – Don't rub the fragrance on your wrists after spraying
Layer it – Try layering the perfume with similar body wash, body lotion and a spinz on hair. Spraying an alcohol-based fragrance directly onto your hair will dry it out, so instead spray the fragrance on your brush and then run it through your hair.
This will help you enjoy your fragrance the whole day.
© 2021. Fragrance and Beyond.
You were not leaving your cart just like that, right?
Enter your details below to save your shopping cart for later. And, who knows, maybe we will even send you a sweet discount code :)